0800 033 7075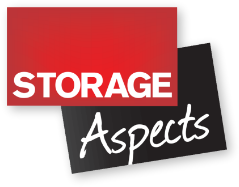 Welcome to Storage Aspects, storage solutions
COVID-19 update: We continue to be open for business, whilst protecting our staff and fully supporting our clients, including the NHS and other vital services.
We design and install a wide range of lab storage systems as well as laboratory furniture and clean room equipment. So if you need more information then please call us.
Our offer a wide range of lab storage equipment and laboratory furniture all designed to provide safe and easy handling. Our laboratory storage systems are designed to provide safe storage for a wide range of items, including chemicals, equipment, samples and paperwork or test results. We can design the laboratory storage furniture to match our client's requirements, including the available space. We can therefore offer a range of options that allows the best use and application within the laboratory.
Our range of prep room roller racking is designed to allow increased storage within science prep rooms for schools and acamedies. The use of Gratnell roller racking and mobile shelving allows us to increase the storage capacity, thus offering the choice of increased stock holding or reduced footprint size. Our products can be fitted with deco panels to match the laboratory furniture, thus offering a co ordinated storage system for the laboratory. We can use existing Gratnell racks or towers or supply and install new ones, the choice is yours.
Our range of stainless steel shelving and chrome wire shelving is designed for use within labs and clean rooms. These products offer a wide choice of sizes and shelf loads and therefore we can maximise the avaiable space within the laboratory. The stainless steel storage systems provide inert storage for a wide range of products and we can make the system to your requirements. Our stainless steel cabinets are designed to offer inert and secure storage and are available in a range of sizes. We also offer a wide range of lock combinations, thus allowing our lab stainless steel storage cabinets to provide the correct storage for our client's applications.
Our lab gas storage racks are available to suit all types of cylinders used laboratories and are designed to allow safe handling and secure storage. Our range of laboratory gas racks provide safe storage for CD, D and E cylinders in either a vertical or horizontal postion of storage. For larger gas cylinders used in labs and clean rooms, such as BOC cylinders type, HX, G, J, L and H we provide storage racks that allow safe and easy to use storage of the cylinders. Each gas cylinder or gas bottle, is securely held and stored within the racks and a drop down bar at the front prevents the cylinders from falling forwards and out ot the racks or stalls. For the larger sized cylinders we also provide a chain that restrians those cylinders at the back of the racks. Storage Aspects therefore can offer an extensive range of laboratory gas storage racks providing safe and easy handling. For those laboraties or labs requiring gas racks that are stored outside we also provide a selection of cages that allow security of the stored cylinders. These are available in a range of sizes to suit the number of gas cylinders to be stored.. Our range range cylinder trolleys allows easy and safe movement of cylinders within the lab.
If you need help or advice please call us.
Can't find what you are looking for? No problem, we only show a limited range of our products, just call us on 0800 033 7075 and we will be able to help you.